Orchestrate
"Orchestrate," our cloud-based management platform, promotes a hands-off approach to managing deployed media players by allowing you to achieve goals remotely. With this SaaS platform, you have centralized control over your deployed devices, giving you the power to easily set configurations, update firmware, software, or apps from a distance.
Key Features include
Web-based graphical user interface to control and manage deployed devices.
Remotely view and control connected media players enabling quick and definitive problem resolution.
View connectivity and performance diagnostic data about issues impacting QoS or QoE.
Manage and schedule firmware and application updates.
Simplify Mangement
Amino Orchestrate makes it easier for technicians to manage devices, software and configuration data through a graphical user interface. Technicians take control by managing devices via a common browser. They have the flexibility to customize their view of deployed devices by creating target device groups and simply clicking-to-assign new software and device configurations.
Orchestrate makes it easy to test new code or configuration data on "friendly" devices before deployment to production environments. This is done by simply selecting the test device group and assigning the desired firmware. Users can define consistent minimum device configs, simplifying launch of new devices or resetting existing ones. It is also possible to define specific device configurations that may be required for various geographical or commercial digital signage deployments.
Centralized Monitoring
A key advantage of the platform is how on-screen content can be viewed remotely via the UI, enabling centralized video teams to validate video delivery or troubleshoot issues. With a real-time view of the screen. It is possible to validate device performance. If it is not functioning as expected, Orchestrate makes it easy to identify and fix the issues remotely.
 View and remote control of on-screen menus.
Connectivity and performance diagnostic data about the media player and connected screen.
 Enable device logging, reboot, factory default, and establish a command line terminal session for deeper diagnosis and resolution.
Validate device Performance
our bottom line relies on screens that display the right content at the right time. Amino Orchestrate helps protect your brand and by ensuring problems are resolved quickly, and easily, providing the benefit of lower operational costs related to support. As a cloud-based platform, Orchestrate provides enterprise-level availability and fault tolerance to ensure platform reliability. We make it easy to deliver content to any screen and ensure that your content is visible when and where you want it.
Benefits:
Reduce time to resolution
Centralized device management and software updates
Protect your brand reputation
Let us help you simplify management of your devices. Contact us to find out how we can help you deploy services more efficiently and how to maintain a high quality of service that exceeds consumer demands.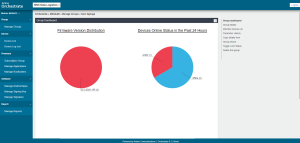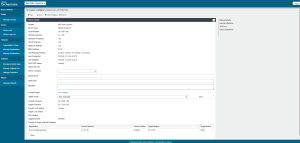 Whitepaper 5 Reasons Why You Need Amino Orchestrate Device Management